An O-1 visa is a type of non-immigrant visa designed for foreign nationals who have verifiable extraordinary achievements in at least one of the following areas:
Science
Education
Business
Athletics
Arts
Movies ("motion pictures")
Television
The O-1 visa is granted to the extraordinary person when he or she plans to travel temporarily to the United States to practice in the area of achievement. For example, a visa applicant who is a performer may visit the U.S. to film a movie. An athlete might visit to participate in a scheduled game or event.
Basic Requirements of an O-1 Visa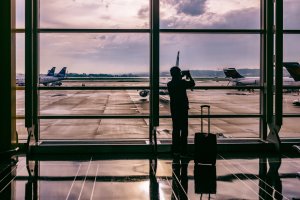 The basic criterium for all applicants is "sustained national or international acclaim," meaning your achievements must be well-documented in at least one country. The guidelines further subdivide these requirements based on the applicant's background:
Science, Education, Business or Athletics
To qualify for an O-1 visa in these areas, you must be "one of the very small percentage" of practitioners in your field who "has risen to the very top of the field of endeavor." For example, an Olympic gold medalist might qualify under these criteria.
Arts, Motion Pictures and Television
To qualify for an O-1 visa as an artist, you must have achieved distinction. That means a high level of skill or renown, leading to the applicant being prominent, leading or well-known in the specific field.
Six Ways to Get Ready for an O-1 Application
Prepare the Right Form
The proper form for the O-1 is the Form I-129, Petition for Nonimmigrant Worker. It may be filed no more than one year from the time the applicant's services may be needed. It is a good idea to prepare the form and file it as soon as possible. Processing times vary.
Find a Consulting Group
The O-1 visa is special because it requires a written advisory from a peer group attesting to the applicant's extraordinary ability. Typically, this should include an appropriate labor organization and a management organization. Request these early so they are available on time.
Contact Your Management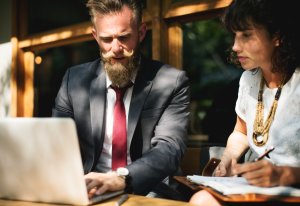 Applicants like athletes and artists should contact their management right away to ensure that the proper preparations are being made. A copy of the contract covering the eligible employment, as well as a travel itinerary, must be produced for the application.
Ready Other Supporting Documentation
In practice, a wide range of documentation can be used to meet the requirements of the O-1 visa. For example, you could submit newspaper articles, academic journal articles and so on. This may be valuable in bolstering your application.
Major awards, published materials and evidence of past high compensation (such as contracts) are all eligible for submission. For those in the arts, critical reviews, box office receipts, awards and recognition may all be considered.
For all applicants, at least three major pieces of evidence in different categories must be submitted. To review the specific categories that may be relevant to you, just visit the O-1 visa page at U.S. Citizenship and Immigration Services.
Research Living Arrangements in the United States
As an O-1 visa holder, your period of stay in the United States may be up to three years. Extensions are granted in increments up to one year. It can be helpful to get started exploring your accommodation options early based on your planned activities.
Talk to an Immigration Lawyer
The O-1 is both more complex and more subjective than many other U.S. visa classifications. It's a good idea to talk to a qualified immigration attorney as soon as possible. The Law Offices of Kate L. Raynor and Associates can advise you. Contact us today!